The Texas Genetics Society was established in 1974 as a nonprofit association whose purpose is to foster the development of all aspects of genetics, to promote the exchange of research results and the teaching of genetics, and to provide a forum for discussion of matters of interest to all geneticists. Membership is open to all persons interested in genetics research, the training of geneticists, and the delivery of genetic services.
---
Support genetics training in Texas, make a donation to the Texas Genetics Society
---
tgscover_nov2019

---
47th Annual Meeting of the Texas Genetics Society
The Stella Hotel and Conference Center
College Station, TX
April 2-3, 2020
Submit Abstract for TGS 2020 (March 20th deadline)
TGS2020 Will Feature:
Undergraduate Travel Award Opportunities (apply)
A Pre-conference R Workshop by Dr. Heath Blackmon (register)
A Lineup of Great Invited Speakers (see hyperlinks and bios below) 
NEW IN 2020: TGS President's Award
Now accepting applications for the TGS President's Award.  One remarkable graduate student will be selected as the 2020 recipient.  They will receive a cash prize and the opportunity to present their research to TGS in a special time slot.  Please submit your application, consisting of a CV, research summary (2 pages max), and career goals statement (1 page max), to TGS@texasgeneticssociety.org with subject "TGS2020 President's Award"
A Block of Rooms for TGS Attendees at a Special Rate
Hotel reservations should be made directly with The Stella Hotel. A special rate of $98/night has been negotiated for attendees. Book using the link or call the hotel at 888-878-3552 and reference the Texas Genetics Society to reserve your room at the special rate.
---
2020 INVITED SPEAKERS
2020 Barbara Bowman Award Recipient
Professor
department of integrative biology
university of texas
austin, Texas
Mark began his research career doing classical population genetics theory on topics including sexual selection, speciation, species ranges, and function-valued traits.  His current work focuses on the evolution of genome structure.  He uses genomic approaches to study the evolution of sex chromosomes, chromosomal rearrangements, and sexually antagonistic selection.

associate Professor
Department of molecular Biosciences
University of Texas
austin, Texas
Steven's current research focuses on understanding how transcriptional repressors, especially those underlying Hedgehog signaling, interface with chromatin and integrate with other pathways.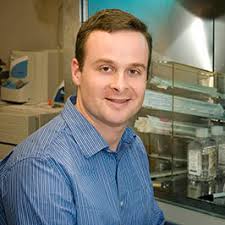 assistant Professor
Department of genetics
md anderson cancer center
houston, Texas
The long-term goal of Georgios' research is to understand the mechanisms that govern the phenotypic expression of mutations and to develop strategies to utilize these mechanisms for therapeutic benefit. The currently focuses on two tractable hallmarks of longevity, protein homeostasis and genome stability, and the genetic and epigenetic changes that compromise them in congenital disease and cancer. 

associate Professor
Department of microbiology, immunology, and genetics
UNT Heatlth sceince cetner
Ft. Worth, Texas
Mike's laboratory focuses on the microbiology of vector-borne diseases and microbiome-host studies of human, plant, and animal systems. The former includes testing of all ticks submitted to the state of Texas for the presence of specific bacterial pathogens in cooperation with the Texas Department of State Health Services and research into factors and mechanisms influencing disease transmission from ticks and other arthropods. His microbiome research includes investigation of complex bacterial communities and their interactions with a wide variety of hosts.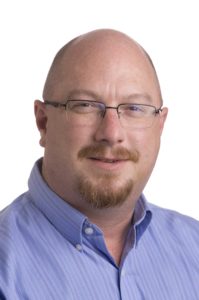 ---
 Thank You to the
Sponsors of the Texas Genetics Society
sponsors_2020